Facilities
At once exotic and welcoming, Away Okinawa Kouri Island Resort has everything to make your Okinawa holiday a memorable one.
Our very own Italian-themed restaurant "REST LE SACRO" prepares lovely dishes that are both healthy and heavenly. Pizza-lovers will also thrill at the innovative selections on offer, prepared using local ingredients in our own brick oven.
With comfortable, air-conditioned seating indoors, along with casual seating and a special barbecue area outside, "REST LE SACRO" provides a delightful dining experience for every occasion.
Guests seeking relaxation can cool off at our centrally located outdoor pool, complete with deck chairs and sofas nearby. The swimming area looks out over the famous Kouri Bridge, and the emerald green waters surrounding the island. With views like these, it's easy to spend a few blissful hours lying back, enjoying refreshments with a loved one, and catching the sea breeze.
All rooms face the seaside, with particularly stunning views from each suite's bathroom and private balcony. Guests can prepare their own coffee or tea inside the room each morning offering the premier Kouri Island experience.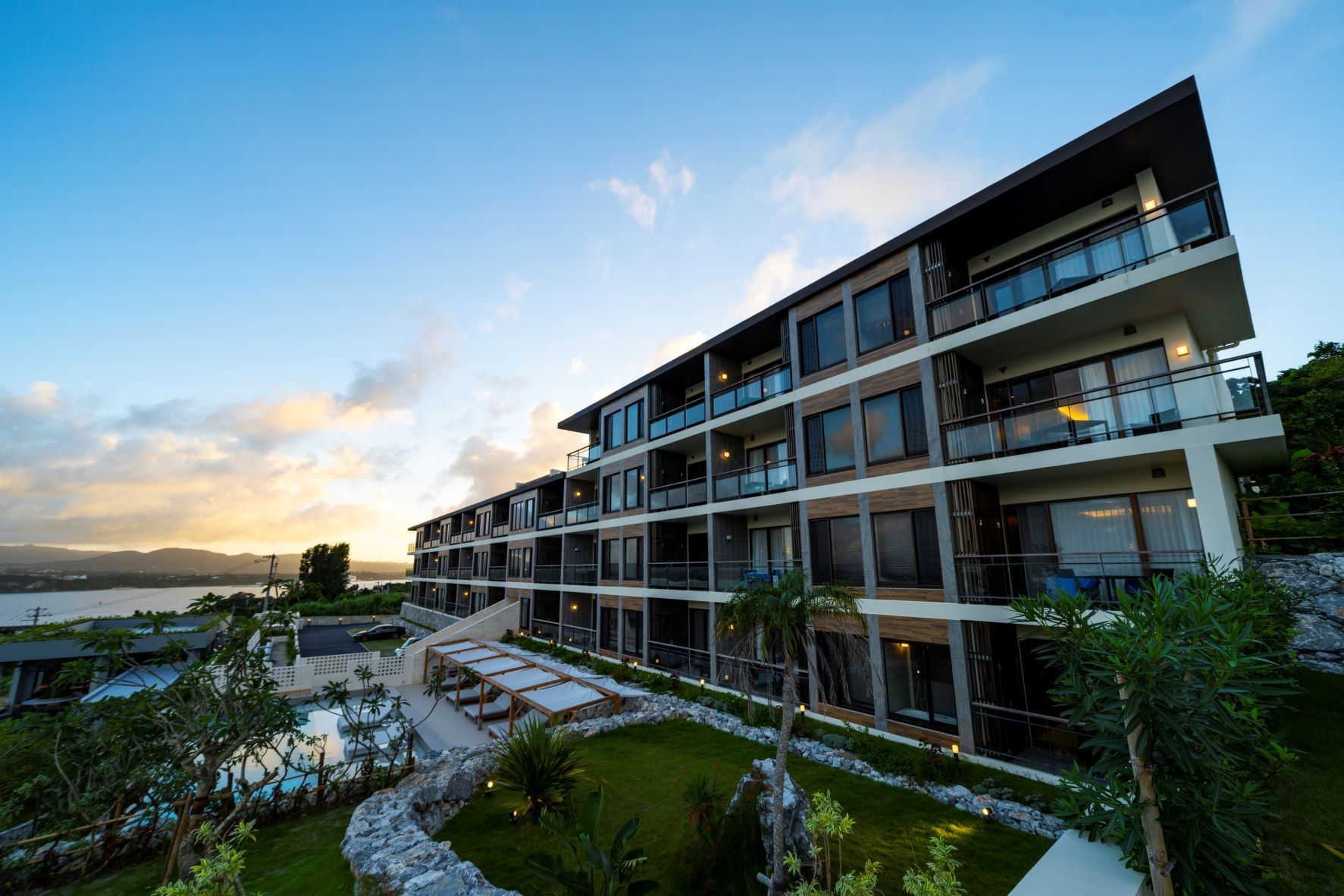 Pool
At the end of the day, watch a lovely island sunset from our rooftop – and then return later to gaze at the clear night sky. At moments like these, as you appreciate the peaceful island setting and the starry skies above, you'll understand why Kouri Island has such a healing effect on those who visit.
Though plenty of attractions and activities can be found outside the resort to provide extra entertainment, sometimes staying in is even more rewarding. With its relaxing pool area, fine international cuisine, and scenic views, you'll find it easy to settle into Away Okinawa Kouri Island Resort – but you may never want to leave.  
Pool
Open Period: April ~ October